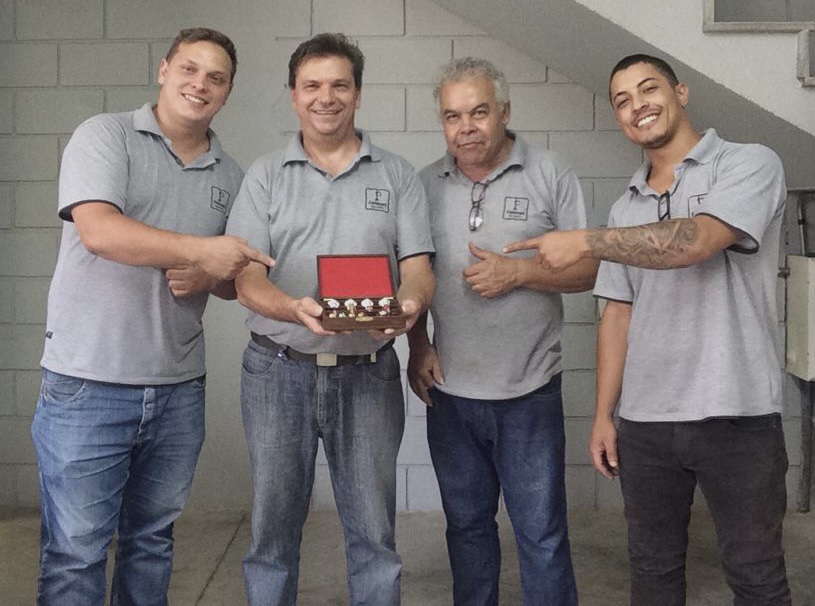 From the left to right: Matheus Padovani, Marcos Padovani, José Leopoldino (Luthier), Felipe Benavenuto (CNC lather operator).
We are a Brazilian company, founded by Luthier Marcos Padovani in 2011. In the beginning, all activity was focused on Lutheria, serving musicians of various levels and instruments, with a primary focus on metal instruments.
In 2017 the first line of mouthpieces Padovani Music appeared
As of 2018 Padovani Music was boosted with more experience and technical training brought by Matheus Padovani, son of Marcos, who at this time had worked in the industrial technical area for over 12 years and then started to add even more energy and talent company projects.
From the beginning, the company has endeavored to develop authentic and innovative mouthpieces, always accompanied by high quality in all processes. We consider that a good part of the rapid development and acceptance of products in the national and international market, is given by our methodology of always listening to musicians and making them part of the projects.
In the second year as a manufacturer, Padovani Music has already developed the trumpet mouthpiece line with sliding resonators, an innovative and exclusive technology from Padovani Music. With this option, when purchasing a Padovani mouthpiece, trumpeters will have numerous variations of timbre and sound projection in a single mouthpiece, being able to change its configuration whenever they want.
Our slogan is: "We make with love for those who touch with the heart".
Our company is located in Itu, 50min. from São Paulo, Brazil.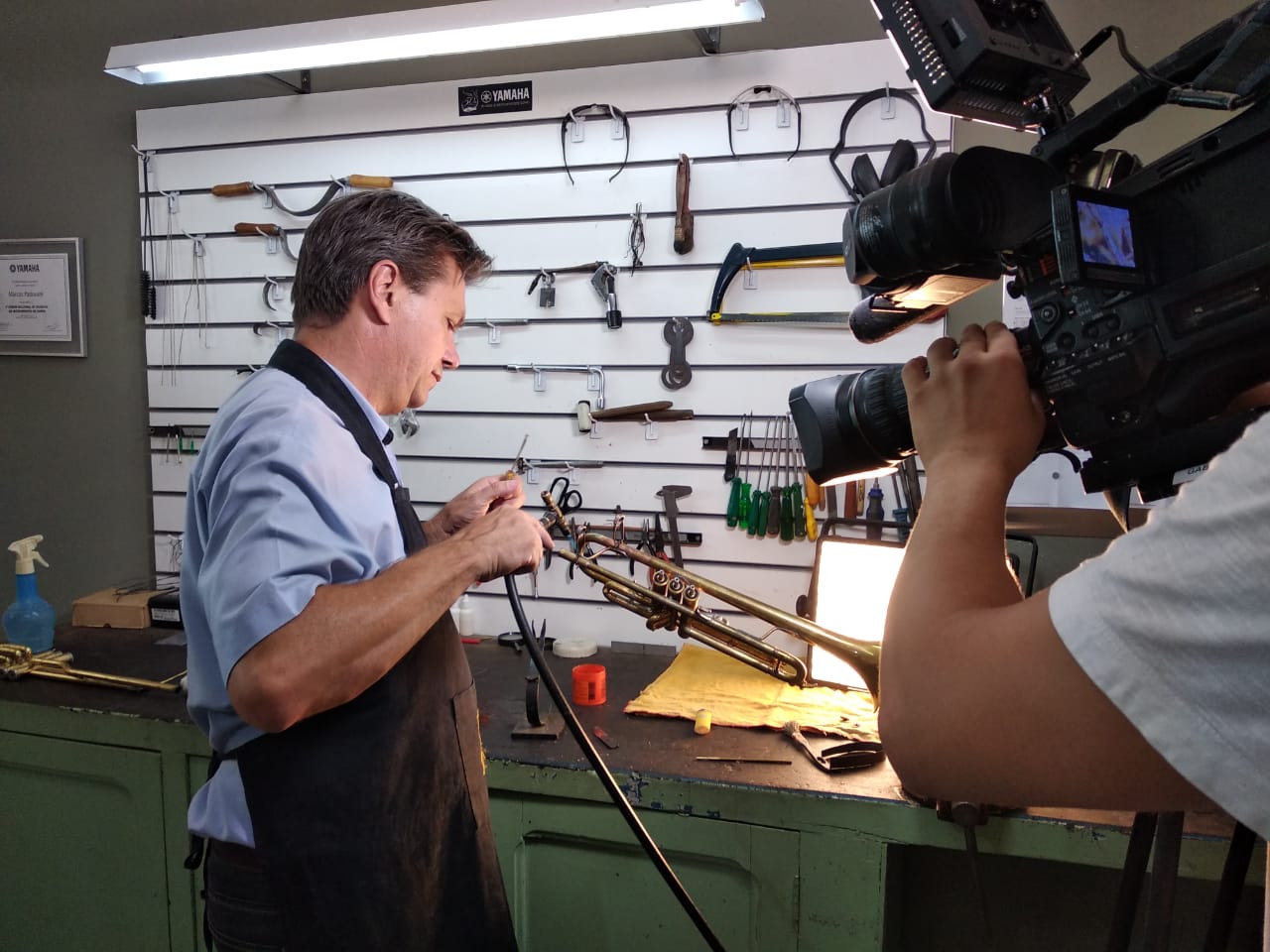 Marcos Padovani - Founder and partner-owner of the company. He had his first contacts with music early on, when he was around 11 years old he started studying the trumpet, following in his father's footsteps. In addition to being a trumpeter, his father also worked as a car mechanic, also transmitting this training to Marcos, who spent a good part of his life divided between two passions: music and mechanics (in the case of Marcos, motorcycles). In the mid-2000s, Marcos found a way to unite the two things in Lutheria, and started to invest in it. He is currently the president of the company, and in addition to the administrative and strategic functions he performs, he continues to work with Luthier and head of Lutheria at the company.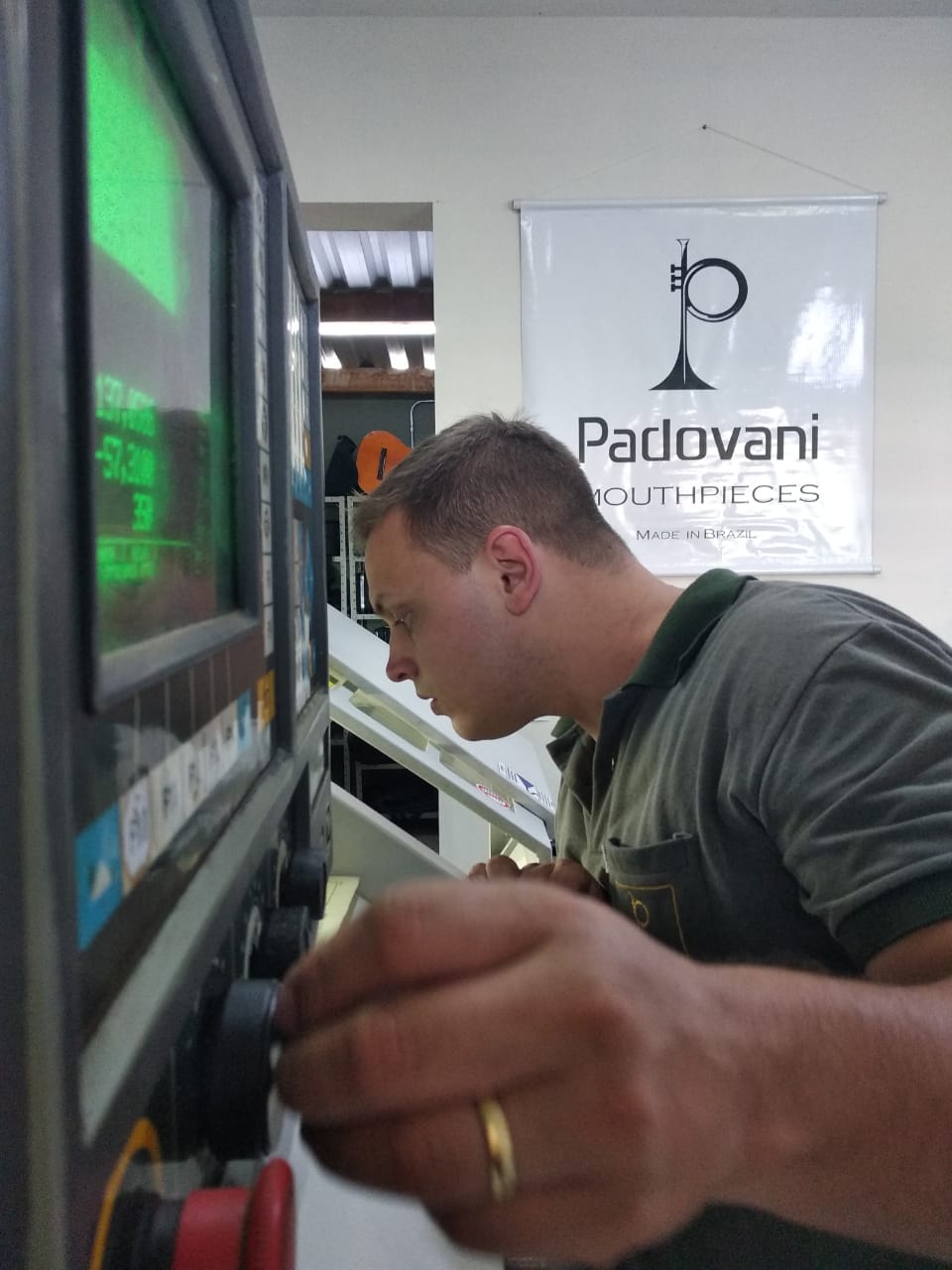 Matheus Padovani - Partner and owner of the company. At the beginning of his professional career he opted for the mechanics area, however in the industrial segment, inserted in the market as a minor apprentice while studying machining mechanics, and later acting as an industrial maintenance mechanic in the same company, totaling almost 13 years in the area. Always supporting his father in his projects in an unofficial way, Matheus saw in his father's project, the opportunity to undertake in the family business, leaving his old job to become a partner of his father, contributing with all his experience to manufacturing-oriented projects. He is currently responsible for the company's design, manufacturing and sales department.