Flugelhorn mouthpiece FL3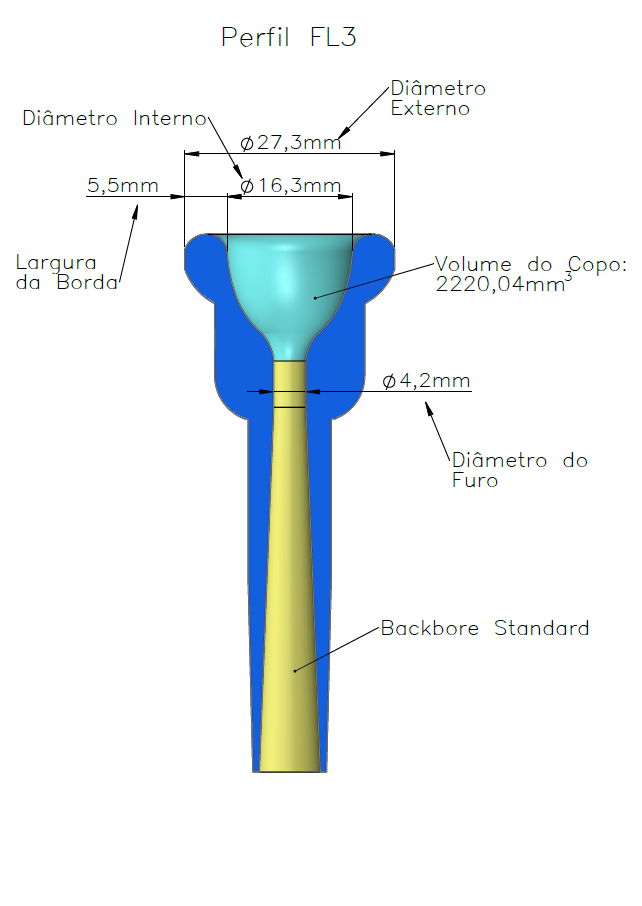 Mouthpiece suitable for solos and orchestral parts.
Riam diameter int. 16.3mm, throat 4.2mm.
Predominantly U-shaped cup design, with its own characteristics aimed at providing a contemporary classic sound. Soloists of all styles can use this template.
It comes with a resonance modulator (resonator).
Choose the resonator finish. Gold, silver, copper plated.